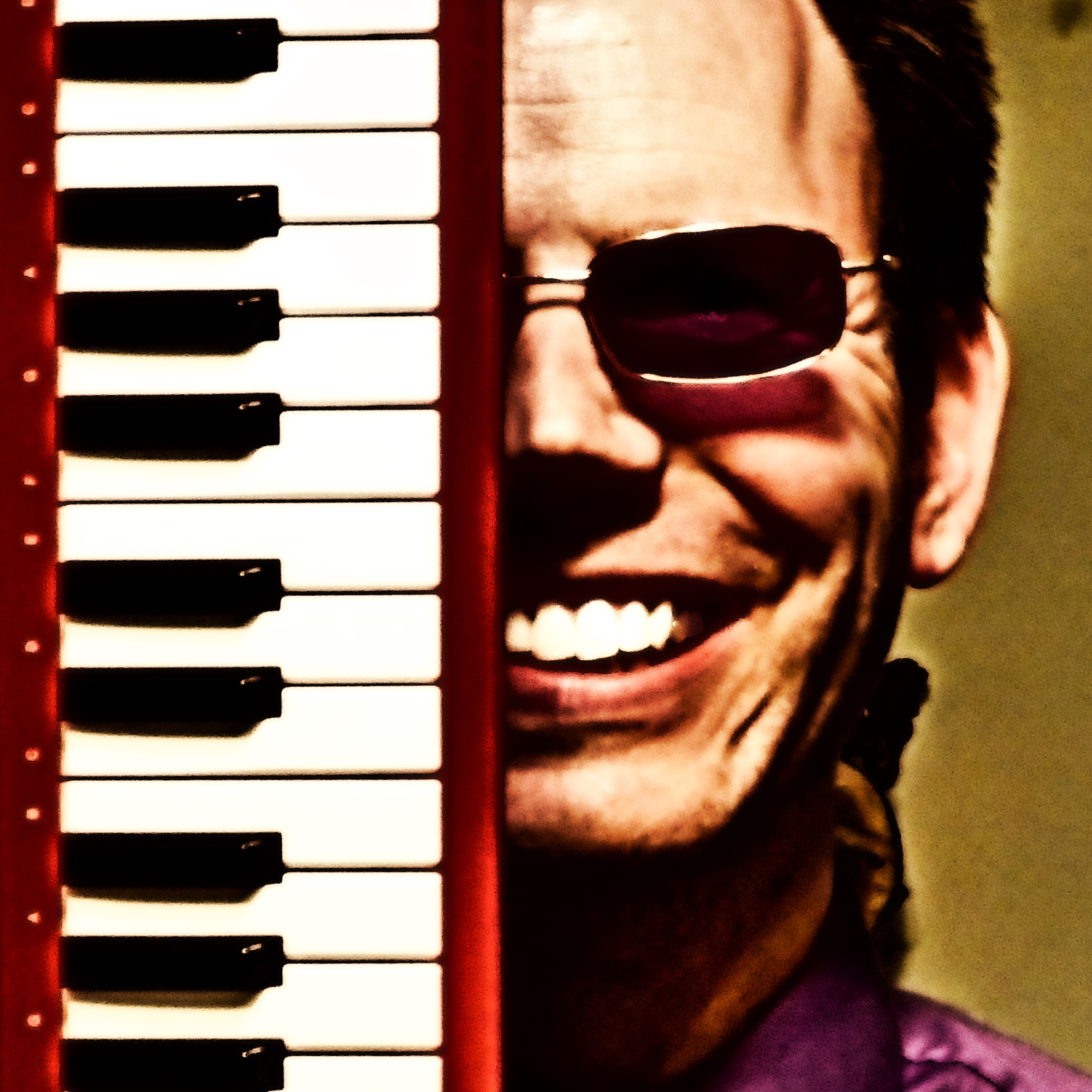 I'm KevOz - short for Kevin Osborn. I play synthesizers and other fun electronic gadgets - creating and releasing my own special blend of instrumental music. I like to draw from life's experiences - big and small - and pour them into compositional form. Having set foot on all seven continents (with destinations including the Antarctic Peninsula to the Arctic Circle; The Great Wall of China to the Grand Canyon; The Great Pyramids of Egypt to Machu Picchu of Peru; Stonehenge to South African game reserves), I hold a world's worth of memories and experiences to make music with.
However, life is not complete without the simple pleasures of home - and for me, the love of family and friends is paramount. I grew up in Chicago - the youngest of four brothers, and was brought up on a foundation of rock and roll. But, I'm also a child of the 80s - thus, my love of synthesizers! My wife Beth and I currently live in a splendid Chicago suburb called Des Plaines. When we're not traveling around the world, we enjoy inspiring neighborhood adventures, church activities, and the love of our rescue dog Holiday.
Experiencing all of these wonderful facets of life sets the table for unique, one-of-a-kind explorations in sound. Whether it's a smooth suburban sunset, happy pairs of penguins in Antarctica, or the warmth and whimsy of a holiday season, I've crafted a song about it. Along the course of releasing 17 albums and several singles for sync, my work has been featured in major publications such as Keyboard Magazine, television, and independent film. I've worked with the online portal Groupees (who put together bundles of games, music, comics, and e-books) of the Steam community to help benefit charities around the world. And for the past 14 years, Tokyo Disneyland® has pumped my atmospheric and high-octane instrumental versions of traditional Christmas classics through the speakers of Tomorrowland® - along with a multi-color, dancing light show beamed onto Space Mountain®.
I'm passionate about music and always working on something new. Being an instrumentalist, I love crisscrossing genres and keeping listeners on their toes. After all, with so many keys on a keyboard - and the advances of technology - why not venture out and experiment with sound? As one's life itself is an awesome adventure, as is music. I plan on setting the itinerary for music listeners for years to come.